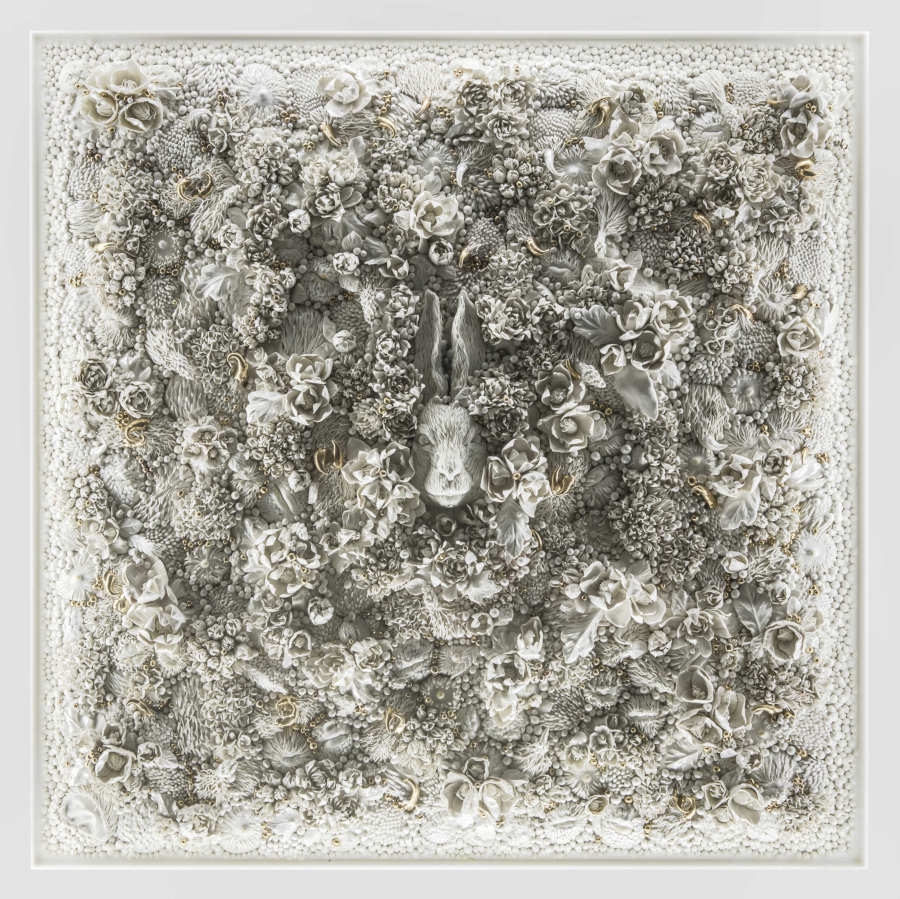 2nd Prize Winner
Yasha Young Projects Sculpture Award
Beautiful Bizarre Art Prize 2021
Melis Buyruk
Title:
"The Rabbit / Habitat"
Medium & Dimensions:
Wood, gesso Porcelain, 124cm x 124cm x 10cm
About the Artist
Melis Buyruk is a Turkish artist born in Golcuk in 1984. Her large-scale floral ceramic sculptures depart from contained, categorical forms of pottery, and celebrate the traditionally feminized discipline. Buyruk graduated from the Ceramic Department of the Faculty of Fine Arts at Selcuk University in 2007, and has exhibited across Turkey and Dubai.
"The Rabbit / Habitat": I began to engage with these organic forms, after mediating on the relationship of humankind with nature, and our current inclination of irreversibly harming the environment. I wanted to create something new, and create spaces where all species live together without hierarchy.